Septic System Pumping Prices
Price List for Septic Pumping Services
---

$180
1 Septic Tank
1 Manhole
1,200 gallons or less
Typical of older
in-ground systems (Pre 95)

$190
1 Septic Tank
2 Compartments
2 Manhole
1,300 gallons or less
Typical of newer
in-ground systems (Post 2000)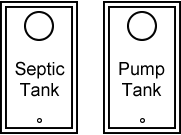 $200
2 Tanks, 2 Covers
1 of which is a Pump Tank
1,500 gallons or less
Typical of older
mound systems (Pre 95)
or pressurized in-ground-systems
---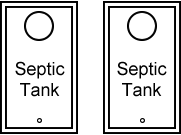 $235
2 Tanks
2 covers both of which
are Septic Tanks
1,500 gallons or less
Very common if system was
replaced. Old tank was kept
and new tank was added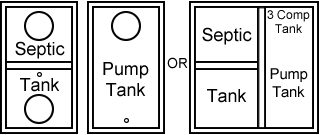 $220
2 Tanks
3 Covers
1 of which is a Pump Tank
1,500 gallons or less
Typical of newer
mound systems (Post 2000)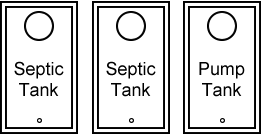 $255
3 Tanks
2 of which are Septic Tanks
and 1 is a Pump Tank
1,500-2,000 gallons
Very common if system was replace.
Old tank was kept and new septic tank was added along with a new pump tank. Replacement mound.
NOTE: For capacities over 2,000 gallons, please call for price.
---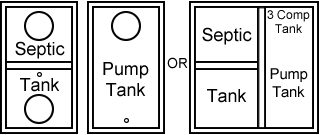 $255
2 Tanks
3 Covers
1 of which is a Pump Tank
1,500-2,000 gallons
Typical of newer
mound systems (Post 2000)
---
Septic Tank Pumping throughout Southeastern Wisconsin
Associates Soil Testing Inc provides septic tank pumping throughout Walworth, Waukesha, Racine and Jefferson Counties. Here are some of the cities we service regularly: Burlington, Delavan, East Troy, Elkhorn, Fort Atkinson, Hebron, Jefferson, Lake Geneva, Mukwonago, Muskego, New Berlin, Palmyra, Rochester, Wales, Walworth, Waterford, Waukesha, Whitewater, and Williams Bay. We also work in Eagle, Big Bend, North Prairie, Burlington and Dousman.